Tips for Running a Successful Restaurant Business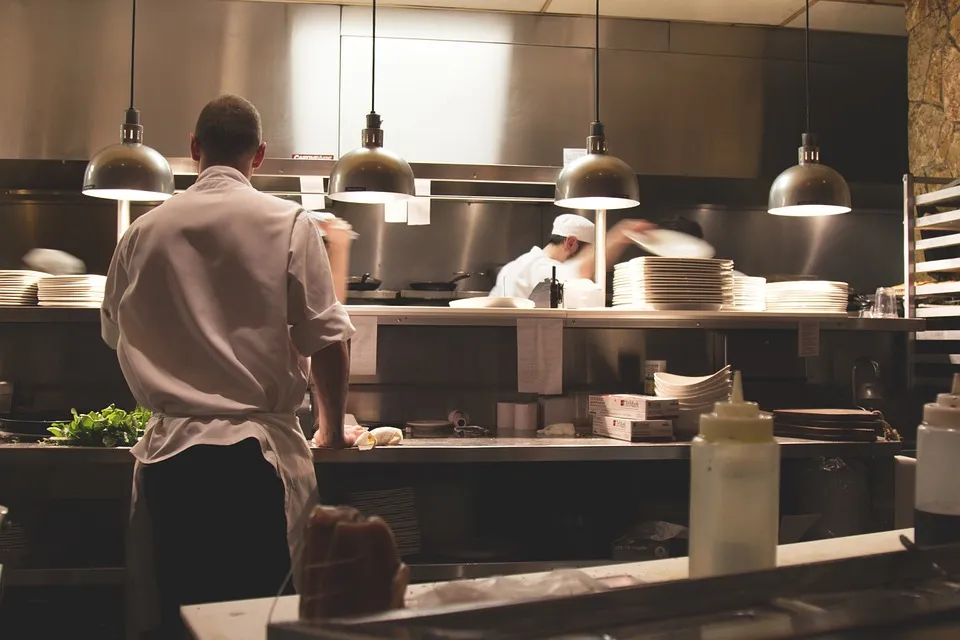 Whether you're planning to open your own restaurant or you're currently operating one, there are a few tips you can implement to help your restaurant succeed. These tips cover things such as ensuring your website is up to date, hiring the right staff, and understanding your restaurant's cash flow.
Having a solid Web presence
Having a solid Web presence is a crucial element for running a successful restaurant business. This includes social media marketing, as well as other methods of digital identity building. The Internet is a vast, diverse universe. It's impossible to reach everyone by traditional means.
An online presence is a two-way communication between a business and its audience. It's a way to build trust and credibility with your prospective customers. It can also help you get more customers. Online platforms give you the opportunity to highlight customer testimonials and reviews, which can lead to more sales. It's important to monitor your presence, as well as to improve it.
If you aren't seeing much traffic from social media sources, you might want to improve your social presence. You can use a social media scheduling tool to post on multiple platforms at once.
Hiring the right staff
Getting the right staff for your restaurant is a major factor in its success. However, hiring the right people is not an easy task. Whether you're opening a brand new restaurant or revamping your current establishment, finding qualified and experienced employees is a key part of the process. You want to hire employees who are committed to your brand, work hard, and help build your restaurant's reputation.
Before you make a decision, consider your restaurant's needs and your budget. Determine how many shifts and roles you will need to hire, and what type of people will be required to fill those roles. You may need additional employees during peak periods of the year. For example, if your restaurant is located in a tourist area, you may need extra staff during the summer months.
Understanding the market area where you'd like to open a restaurant
Defining the market area where you'd like to open a restaurant business is an important element of any restaurant business plan. Understanding the area's demographics, behavioral trends, and economic trends is essential to a successful restaurant. By understanding the market, you can position yourself to address missing needs in the market.
In addition to understanding the demographics of the area, you should also be aware of the competition. Check the prices of your competitors and the services they offer. This will help you determine the price point you should aim for.
You may want to consider hiring an accountant to help you develop your restaurant business plan. A well-crafted restaurant business plan will also help you to define your market and create a product that is better suited to the local market.
Optimizing your margins to reduce fixed and variable costs
Whether you are just starting out or you are a seasoned veteran of the restaurant industry, you must optimize your margins to reduce fixed and variable costs. There are two types of costs that you can track monthly: fixed and variable costs. Using these metrics will help you assess your performance, identify areas of overspend, and take action to reduce costs.
Fixed costs are also known as overhead costs, and they are associated with things like employee salaries, mortgage payments, insurance premiums, and loan payments. They can also be related to customer service, as well as contractual obligations.
Variable costs are associated with things like the cost of goods sold (COGS) and labor costs. Labor costs account for about 20 to 30 percent of all restaurant costs.
Knowing your restaurant's cash flow
Getting your restaurant's cash flow right is critical to maintaining a successful business. You should always keep a close eye on your expenses and budget to keep your restaurant running smoothly. When your cash flow is in good shape, you can better deal with fluctuations in sales.
Restaurant owners should use a cash flow forecast to help them develop a budget. This will enable them to plan ahead and adjust their operations to suit the current market. A cash flow forecast can also help restaurants determine their inventory levels and adjust their costs based on sales and revenue.
It is crucial to keep a close eye on your inventory. Keeping too much of the wrong type of product on your shelves can impact your cash flow. Keeping track of how much inventory you have on hand will also help you avoid overpurchasing items that are not selling.